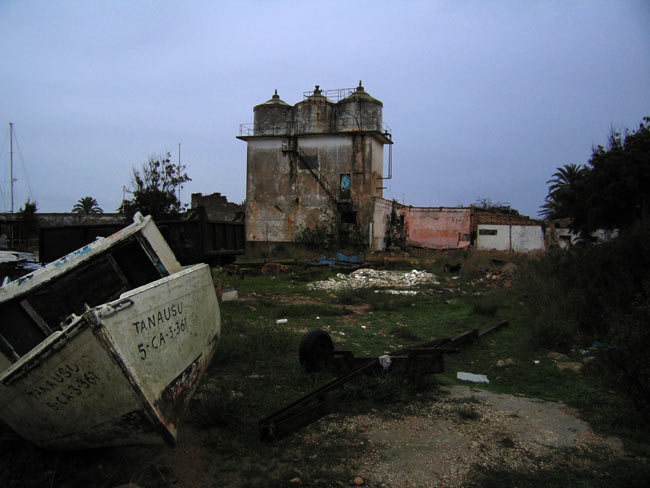 Another rainy night,
I had an appointment Andalusian style with the 2 horsemen -meaning I didn't see them at all and got confronted with an angry German woman.
So I traded the noisy farm for a nearly deserted puerto deportivo… with barking dogs and cars racing by.
In the morning I found out the port was built around an abandoned assembly of viviendas and pretty much claimed by feral dogs, 100% raza andalusa.
I went back after the first pics to try to get closer: they were gone.